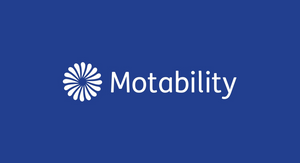 Scroll Down For Worry Free Mobility
Welcome To "Worry Free"
The Motability Scheme helps you get mobile by exchanging your qualifying mobility allowance to lease a new affordable scooter or powered wheelchair
Find out what's included in the lease and how easy it is to join the scheme below. But first, click the button below to check whether you are eligible to join
Check My Eligibility
Scooters and Powered Wheelchairs
We have access to over 100 different scooters and wheelchairs on the Motability Scheme, starting from £13 per week up to the total weekly allowance for the highly prescriptive rehabilitation powerchairs
Leasing a Scooter
Scooters are very popular products on the Motability Scheme and finding the right one for you is important to us
We suggest trying a number of different scooters before deciding which one best suits your requirements. Scooters range in size, battery range, comfort and styles - let us help you find your perfect ride
Leasing a Powerchair
Powerchairs are typically used by clients who struggle to get on and off seats, who prefer to drive with a joystick or who require Rehab Seating to manage their posture and pressure needs
Powerchair assessments are typically more involved than Scooter assessments and will be performed either here at the assessment centre or at your home or place of residence
Home visits are essential for ensuring whichever machine you choose can be charged easily, stored safely and that it truly gives you the freedom you want
FAQ: The Application Process
Joining the scheme is easy, but you must be in receipt of the correct award from the DWP. Check your eligibility to make sure you are in receipt of the correct benefit - Click Here
Yippee! Let's get the ball rolling. The first step is to give us a ring on 01303 850760 and tell us you are looking at joining the Motability Scheme. Our specialists will ask you a few questions to help us work out which team will handle your application - the Mobility Team or the Rehab Team.
The word 'assessment' can sound scary but don't worry, there's no tests! The assessment is an opportunity for us to ask you questions about you, and a chance for you to ask questions about us and the products we may recommend. It's also a great chance to try different products out and even take them for a drive. A typical scooter assessment can take one hour, while a bespoke powerchair assessment can take two hours
Yes - absolutely! If this person is also responsible for managing your benefits paperwork they will need to attend to help you with the application.
This depends on whether you need a scooter or powerchair. The Mobility Team who manage scooter applications are based in the Enbrook Valley, Folkestone.
The Rehab Team who manage bespoke powerchair applications are located in Basepoint Business Centre, Folkestone.
Don't forget though, we are just as happy to come to you if you'd prefer. Make sure you let us know your preference.
You must show us a copy of your most recent benefits award. This must include your full name and address, your national insurance number, the type of benefit you receive and whether you have an indefinite award or whether you have a reassessment date planned.
You do not need to prove to us that you have a disability. It may be helpful on the day though to tell us about the nature or your disability or illness so we can best advise you.
Once your assessment is completed and you have chosen a product your application is submitted to Motability for approval. This usually takes up to three working days.
Once your application is approved we will then order you a brand new Scooter or Powerchair. Covid and Brexit have affected lead times so please do bear with us if things don't always go to plan, but Scooters typically take one week and powerchairs take three weeks.
Once your product arrives with us it is checked by the relevant team and then we call you or email you to arrange a handover date
Yes, you will receive a Welcome Pack in the post from Motability once your application has been approved. When we handover your new product we will need that paperwork so keep it somewhere safe.
The standard lease is over 3 years and the money is deducted from your mobility allowance every four weeks. This simple process means you'll never owe money to everyone, and your single payment covers everything!
To keep your scooter or powered wheelchair reliable and in good condition, all servicing and maintenance is included as part of our worry-free package.
If you break down or get a puncture, Motability Assist will help get you and your scooter or powered wheelchair home. This service is available 365 days a year, 24/7.
There's no need for you to worry about any punctures or damage to tyres, these will be repaired or replaced if there is a problem. Just give us a call to let us know so we can make an appointment with you.
Your scooter or powered wheelchair will come with a pair of new batteries as standard, all you have to do is keep it charged. If anything goes wrong through normal
everyday use, your batteries will be replaced free of charge. If you think you aren't getting the range you'd expect or you're beginning to get range anxiety please give us a call and we can arrange for battery testing
You are covered in case of an accident, damage or theft, with no excess to pay. You're also covered for any damage caused by your scooter or powered wheelchair to other products, property or people (this is called third party liability insurance). In the event of an accident please be sure to give Motability Breakdown and Insurance a call first so they can get you home safely. Once home please give us a ring so we can arrange to come and assess for any damage.